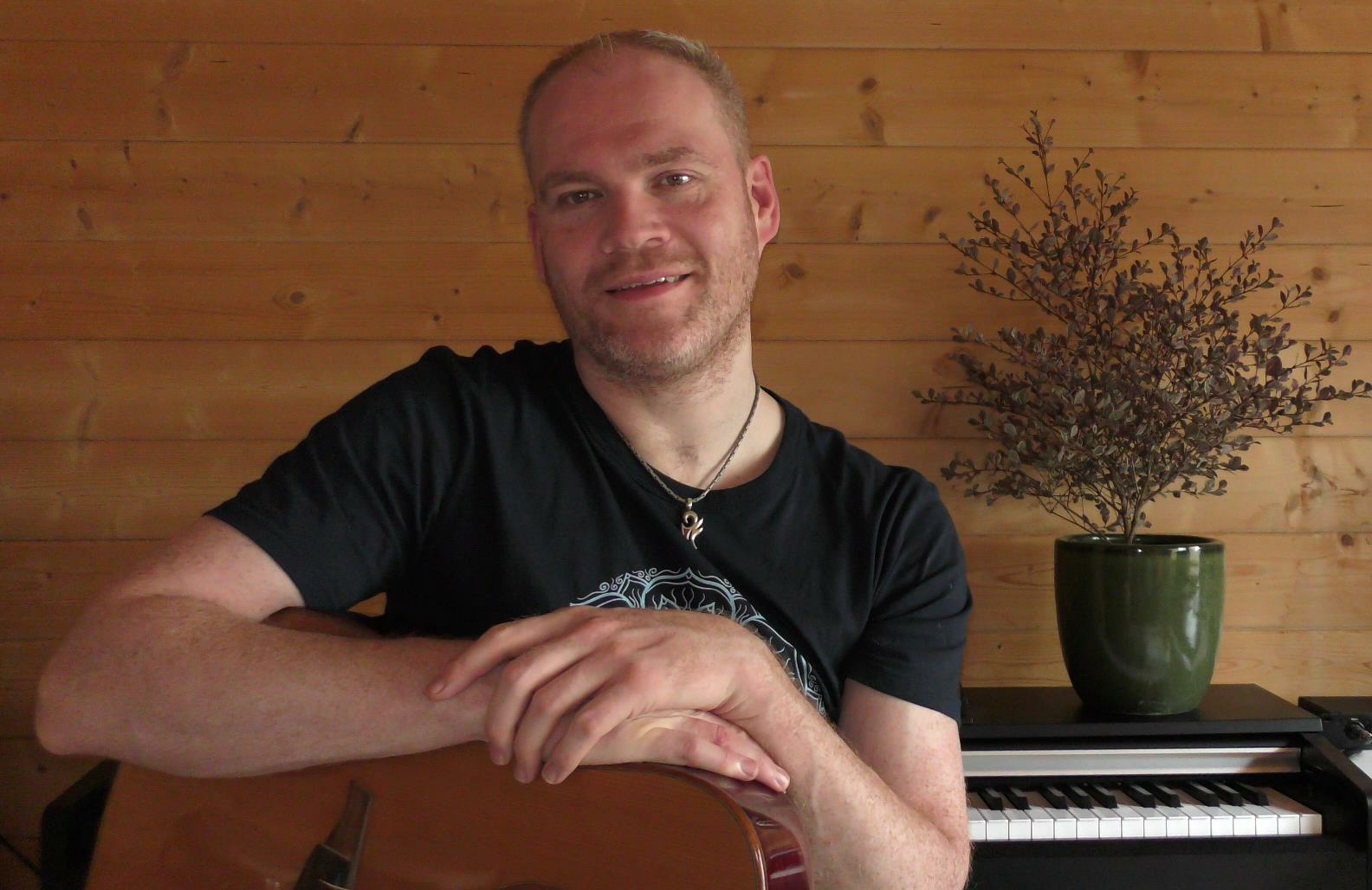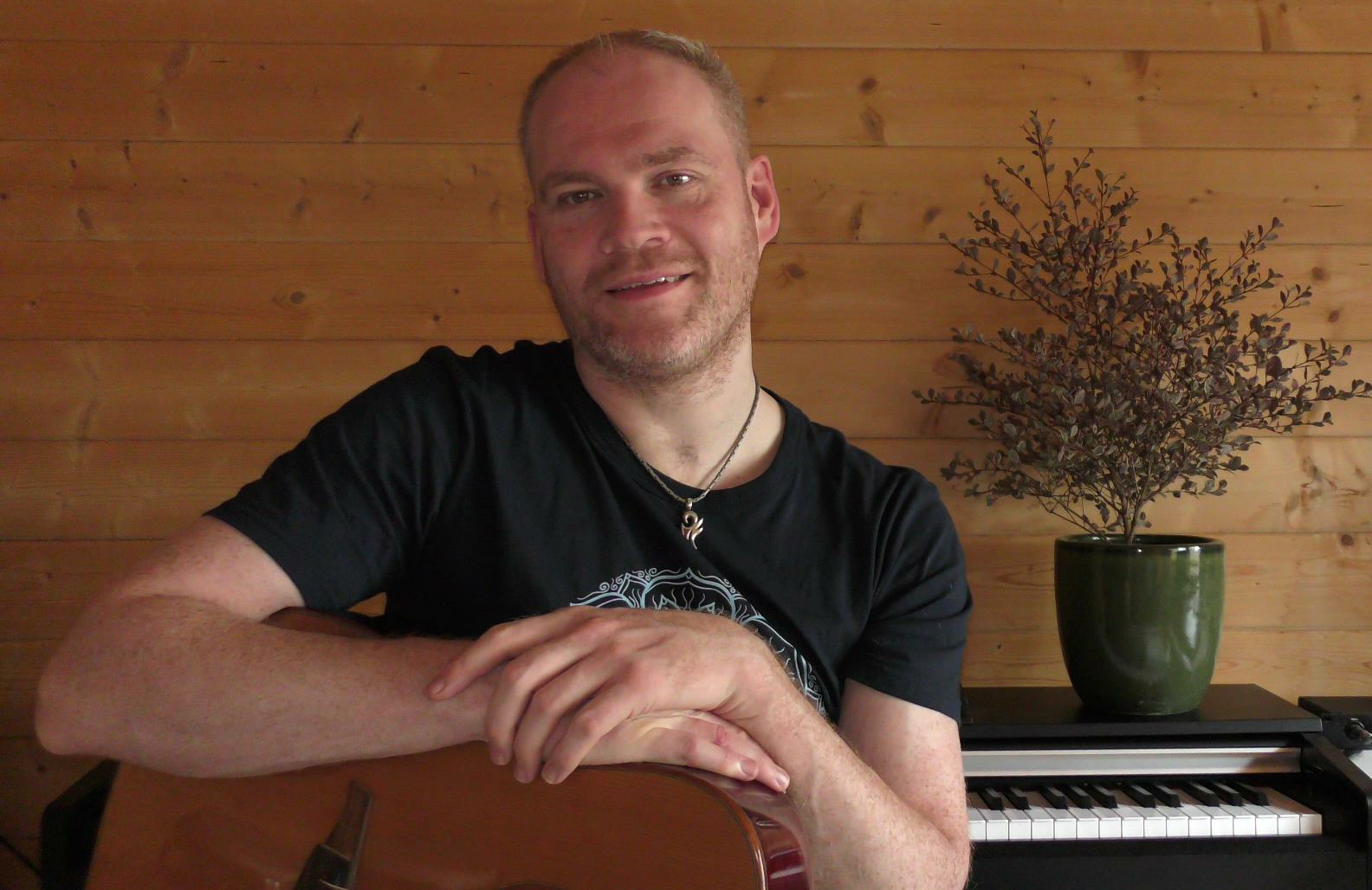 Hello my name is Paul Darren Grout and welcome to Music Energetics
My mission here on Music Energetics is to provide those who seek for complementary methods to support their emotional and psychological wellbeing to have access to an online resource, where they can discover and utilise simple meditative practices that are supported by medicinal sounds and music. 
Sound and music are non-invasive, simple, and cost-effective therapeutic tools.
As a Healing Musician I create original meditative piano compositions and guided meditation music videos. I also create various videos and articles on how Music, Rhythm and Sound can be used as alternative therapeutic healing modalities.
The videos, articles, guided meditations and musical recordings available on this website aim to provide comfort and support for managing stress, overwhelm, anxiety, depression, sleeping dificulties and other health challenges.
It's a place where you can:
Experience calmness and energetic rejuvenation by listening to high vibrational and relaxing music.
Receive guidance to identify how to use music, rhythm and sound to address different concerns and heal the emotional wounds of the heart and soul.
Learn how to use musical instruments and healing tools to best support your own wellbeing.
Download music solely created for the Music Energetics Community. These are available from my Music Store.
About me
I am Healing Musician with 30 years musicianship and 10 years energy healing experience.
I basically identify the sounds and rhythms, which correspond to certain emotional responses and then use this information either to create pieces of music, or to list suitable music for the healing of all kinds of emotional and mental states. My aim is to best support and uplift a person's health and mood by selecting the correct music or sounds to heal the energy that is out of balance.

I am also an experienced live performer having entertained people within a variety of music venues including psychic fairs, 5 Rhythms Dance Classes and other holistic social environments. 
I have been studying and mastering ways to innovate music on the spare of the moment. I therefore, enjoy creating freestyle flowing music without any pre-practice, which is why I am able to create Healing Musical Signatures for people.
I have also gained qualifications associated to The Healing Trust (NFSH), Neuro-Linguistic Programming (Coaching) and Quantum Touch Healing.
My story
My musical journey started at the age of 11 when my mother encouraged me to have Piano lessons. I had real burning ambition to channel my creativity. Music opened the path of opportunity for me in many ways I never thought possible.
Having lost my parents at a young age – my journey has been emotionally challenging. Music has always pulled me through the worst of times and brought joy when it seemed that nothing else could.
Having studied many healing practices over the last 15 years (as a energy healer) I have a discovered ways to incorporate my healing practice and knowledge to the music I create.
I hope you enjoy the contents of the website and I look forward to connecting with you here.
Paul Darren Grout – Quantum Healing Musician.
The Music Energetics Logo
Meaning: The sign represents unlimited healing possibilities through Music, Rhythm and Sound.
Created by Paul Darren Grout – Copyright 2015
Disclaimer – Please read:
Our music, videos and guidance has been designed to contribute to your general wellness, it is not meant to replace any medical or psychological treatment or consultation. If you have a serious medical condition, please consult your doctor.
Also do not use our products whilst under the influence of alcohol or any other mood altering substances, whether they are legal or illegal.
Remember to never listen to brainwave entrainment sounds & music if you fall into any of the following categories:
Under 16 years of age
Are pregnant
Wear a pacemaker
Suffer from seizures of any kind
Are driving or operating machinery of any kind.